Verified Customer Reviews for Oxford Nemesis Chain Lock
Oxford nemesis
13 September 2023 by Dave
Yet again the Sportsbikeshop comes up trumps with A1 service. Order arrived next day. The Nemesis chain and lock feels strong enough to secure from any thieves apart from the most determined, with grinders and gas axes. Hope I never find out.
Thanks again to the Sportsbikeshop. Keep up the good work
Really satisfied
12 September 2023 by Daniel P
Really sturdy chain and lock.
Pretty heavy, but that's what I wanted
Solid lock
09 September 2023 by Rob T
Really heavy duty. 2m chain long enough to go through anchor and wrap round frame of K1600. Padlock is versatile and the coating means it won't chip wheel coating. It's a bit extreme but well worth it for peace of mind.
Large link solid chain and lock
04 September 2023 by Leigh
Seems very well made. Looks good. And should put off any tealeaves. A solid chain and disc lock.
Quality Chain
01 September 2023 by Anonymous
Heavy duty, quality Chain, that will deter thieving scum bags.

Fabulous chain
Nemesis chain & lock
17 August 2023 by Nick
Very heavy duty lock & chain. The weight of the chain prohibits use away from home but the lock doubles as a disc lock so both requirements are covered. A good visual deterrent. Recommend
Overnight heavy lock
10 August 2023 by Georgia L
Recently purchased this to lock my bike overnight. It just about fit through the lock wall mount. It's heavy and stays locked to the wall when I take my bike out. Would recommend.
Quality
06 August 2023 by John
Excellent chain and lock, sold secure. 1.2m chain is just right for wrapping through my front wheel and disk, making my k1600 more awkward to steal. This length is just about ok in the luggage, I wouldn't want to go any heavier for one to carry around
Solid and Heavy
01 August 2023 by Stuart W
This arrived super quick all credit to SBS for that! The chain and lock are pretty heavy, certainly too heavy to carry whilst touring, but excellent for use at home or work etc. The chain looks well built, I can't attest to its security as mine hasn't been attacked, but I do believe it'll help deter the lowlife scum that it's supposed to. The lock (Nemesis) is sturdy, thick steel and can be used as a disk lock in its own. right, so when travelling, I take just that without the chain, at home I use the chain too. Overall, excellent product, I just hope I never have to test its true ability!
Solid lock
01 July 2023 by Andrew B
I've recently doubled up on all locks, due to the massive increase in theft, this is a decent lock for the money, nice and smooth, an excellent deterrent.
Oxford Nemesis Chain
09 May 2023 by John C
Bought this chain and lock for a recent 4 day tour to give me a bit of confidence that my bike was safe outside the hotels. I'm no expert in cutting through a chain, but this did look like it would be difficult to get through. I managed to link both my bike and my mates Tiger comfortably, so he also got the security without any cost!. The lock was also very substantial. SBS service was excellent as always
Good strong lock and chain
06 May 2023 by Anonymous
Solid chain and lock. Well made and feels secure. Should last for years.
Oxford nemesis chain 16mm with disk lock
13 April 2023 by Piotr W
Hi chain solid well made disc lock also good for those who need extra protection well recommended.
Very good solid chain and lock
09 April 2023 by Anonymous
Oxford nemesis chain and lock very good solid chain and lock heavy duty for what I needed
Solid
16 February 2023 by Shaun M
Solid well made chain, looks like it would cause would be thief's too many problems to attempt.
And as always top class service from SBS, with super fast delivery,
I only use other retailers if SBS dont have the item I need, which is rare !
10/10
The toughest motorbike chain available
31 January 2023 by California r
I ordered the chain in the afternoon and it was delivered by DPD around noon. I was texted a 1 hour delivery window in the morning. The chain links and lock are 16mm thick which means most bolt cutters can't even get started. There's a tough nylon like fabric over the entire chain that prevents scratches to your wheels. The lock has a waterproof keyhole dust/dirt cover so you can leave it outside in the rain. I'm very happy with the purchase and as always happy with SportsBikeShop.
Heavy duty
23 January 2023 by Vaughan T
Heavy duty sturdy chain with impressive 16mm links. I bought the 1.5m but with hindsight maybe should've gone for 2m. Chain isn't exactly portable due to weight but lock does double as a disc lock. Would've given an excellent rating but lock is quite fiddly to use and getting key in when it's dark can be tricky. Excellent service from SBS as usual with easy ordering, a great discount and fast delivery. Overall impressed.
Press Reviews for Oxford Nemesis Chain Lock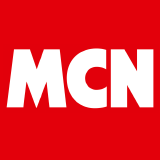 MCN 22nd June 2022 Issue
Description
Oxford Nemesis Chain Lock
High security, independently approved chain lock can also be used as a disc lock
16mm hardened steel shackle prevents bolt cropping
Anti-pick and anti-drill lock cylinder
Shock-resistant rubber over-moulded lock body
3 (replaceable) keys provided with dust cover to protect the lock barrel from dirt
Double security by securing onto the disc with chain
Reassuringly huge 16mm hardened steel chain links
Cloth sleeve helps protects paintwork
Zinc coated to help prevent corrosion
Five-minute attack tested against drills, sledgehammers, bolt croppers and saws
The Nemesis is an ultra-strong chain lock, in fact it's the ultimate chain lock. This range-topper boasts a huge 16mm hardened steel shackle with an anti-pick, double locking mechanism. The impressive chain, is constructed from huge, 16mm Ni-Cro-Mo hardened steel round links. Independently approved and awarded Sold Secure Motorcycle GOLD and ART 4*.

This product has met the high demands of the Police Preferred Specification and has been accredited Secured by Design (SBD).
Manufacturer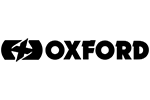 About
Oxford
Oxford was established in 1973 and has grown into a leading global supplier of motorcycle products. Its vast range encompasses everything to improve life on two wheels: from clothing and helmets to accessories, hard parts, locks, luggage and much more. Products are designed in-house by a team of active enthusiasts and skilled technicians, based at the company's purpose-built headquarters in Oxfordshire. With the support of the latest CAD technology, a 3D printing suite and a fully equipped test laboratory, Oxford invents, develops and refines its products in pursuit of the best experience for two-wheel enthusiasts. Oxford employs over 150 staff and has ambitious plans for further growth in both the UK and globally.

You won't get it cheaper.
Our Price Match Promise.