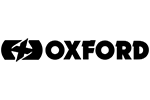 Oxford Alpha XA14 Alarm Disc Lock
Verified Customer Reviews for Oxford Alpha XA14 Alarm Disc Lock
Alarm
22 August 2023 by Robert W
Fits front disc only the alarm is louder than my abuse alarm ⏰️ the pin is a lot thicker as and it is cheaper than the Abus
XA14 Disc lock
22 August 2023 by Shaun M
Very good and sturdy, used for a touring holiday so wanted a compact lock
Great addition for added security
14 August 2023 by Steven W
Really happy with the purchase, tested the alarm and happy with the volume (will definitely give someone a shock). Only reason I've not given it 5* is the instructions are a little lacking.
A reassuring racket
11 August 2023 by James G
Having already bought a cheaper Xena lock from SBS in the past, I felt it was time to get something a bit sturdier, solid and safe.

Quickly delivered from SBS with the efficiency we know and love, I was surprised how quickly the alarm charged via micro-usb.

After leaving it overnight to be sure, this has been installed since and I have to say - the robust and thick pin alongside the chunky body really makes you feel comfortable that it's not going to easily be defeated.

Having tested the alarm by giving it a little poke and jiggle, it seems to get triggered without feeling it takes either too much or too little fuss and certainly makes a racket you can't miss.
Loud Disc lock
10 August 2023 by Georgia L
Recently bought and wasn't sure if it was compatible, until I realised it fits through the bigger cut out spaces on the disc, not through the tiny holes. That said I learnt to keep it unlocked in my bag, so that the alarm doesn't go off when it's touched. It's great, portable and very safe! Would recommend.
Peace of Mind
28 July 2023 by Geoff B
Although a bit fiddly to charge at the recommended 3 month intervals, this disc lock is a great deterrent both in my garage and when out and parked up. I have moved the bike and accidentally triggered the alarm so know first hand that this should deter opportunist thieves.
Good Deterrent
27 July 2023 by Anonymous
Nobody has tried to steel my motorcycle, could be the Oxford alarm or just that I have only had for a fortnight.

I like it, the alarm is loud (110db), the yellow colour and warning springy cord very obvious and it would probably take up to ten minutes to grind off.

So, I would say it's a good deterrent to a passing opportunist thief (whose mother can't remember who was his father). The thieving product of a bad bowl movement would move, likely than not, move on to somebody else's motorcycle, a good reason for that next owner to buy one these alarm-disc locks.
Easy to use
27 July 2023 by Rob
Looks like a good theft deterrent. Lock is easy to use. Charging involves a little disassembly using a supplied long hex key, but the battery is meant to last a good while. The build of the lock is very good, and the finish is decent. The curly reminder cable colour looks a little faded in comparison to the lock, but will hopefully help anyone from moving forward with the lock in place!
Loud
23 July 2023 by James J
Bought this for some added security, the alarm is loud enough to disrupt any theft attempts and cause attention. The lock itself feels strong and robust, fits well over my Africa Twin front disk. The lock is compact enough to store on the bike or even in your pocket to add security when parking up somewhere.
All in all a well made quality lock and worth the money.
Pretty good
20 July 2023 by Tom M
I like it, it seems solid. You can choose whether or not the alarm is on, but selecting off should be easy, but it's quite tricky to tell whether it actually is off when you've done so, until the warning beep sounds or doesn't sound. Maybe that I just need practice.
Quick delivery solid product
19 July 2023 by Alex S
Product arrived quickly. Solid product with good alarm sensitivity.
Great item
18 July 2023 by William L
Feels well built, alarm is very loud and fairly sensitive also. Would recommend. Fast delivery by SBS.
8/10
18 July 2023 by Ab Z
The disc lock itself feels sturdy and clips onto my K8 GSXR600 with no issues. The alarm function isn't the loudest to my ears but it's still an added deterrent. Overall I would recommend it for the price and as another layer of security.
Simple and effective
17 July 2023 by Anonymous
This lock is really good value. It's chunkier than I was expecting but still fits under the seat of my 09 street triple.
It won't go off from a soft touch so wind isn't a problem.
It will go off with any attempt to move the bike.
It gives a warning chirp when disturbed that gives you time to unlock it with your key before it starts screaming.
*When you lock it, it's 2 chirps for alarm off, 1 chirp for alarm on. So basically if you hear 2 then unlock and lock to arm it.
Awesome service
13 July 2023 by John W
Cracking item. fast and easy delivery. All as stated.

The alarm is a nice weighty piece which doesn't look or feel like it's being removed in a hurry and it's a seriously annoying alarm. Significantly louder than others I've had. Takes a bit of time to get used to arming it but straight forward once you're there. Fits nicely next to my tools under my seat cowl. Will certainly stop the little oxygen thieves for a few moments, whilst I have time to decide where I kick them.


Good quality good price
12 July 2023 by Anonymous
Bought this disc lock to replace previous Oxford lock, this one seems more substantial & secure
Oxford Alpha XA14 Alarm Disc Lock
11 July 2023 by Anonymous
Not that loud
08 July 2023 by Anonymous
I would like it to be louder
Press Reviews for Oxford Alpha XA14 Alarm Disc Lock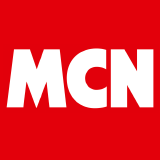 MCN 16th June 2021 Issue
Description
Oxford Alpha XA14 Alarm Disc Lock
Super strong motorcycle alarm disc lock
Forged stainless steel construction
Loud 110dB alarm siren
Motion activated
Twin spar lock chassis for double strength and cut resistance
14mm diameter T-locking pin anchors the lock together
Rechargeable high power lithium polymer battery with USB cable included
Unique design; includes minder cable attachment eye
Disc lock reminder cable included
Alpha XA14 Alarm stainless steel disc lock (14mm pin)
Manufacturer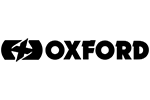 About
Oxford
Oxford was established in 1973 and has grown into a leading global supplier of motorcycle products. Its vast range encompasses everything to improve life on two wheels: from clothing and helmets to accessories, hard parts, locks, luggage and much more. Products are designed in-house by a team of active enthusiasts and skilled technicians, based at the company's purpose-built headquarters in Oxfordshire. With the support of the latest CAD technology, a 3D printing suite and a fully equipped test laboratory, Oxford invents, develops and refines its products in pursuit of the best experience for two-wheel enthusiasts. Oxford employs over 150 staff and has ambitious plans for further growth in both the UK and globally.

You won't get it cheaper.
Our Price Match Promise.