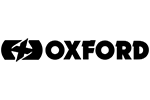 Oxford TerraForce Ground Anchor
Verified Customer Reviews for Oxford TerraForce Ground Anchor
Solid State
01 March 2023 by Kevin T
Sunk this into a hard stand area for my bike. Properly solid but I did have a square steel plate welded onto the base for extra security.
Good value for money.
And SBS were amazing as usual.
Strong and secure
10 February 2023 by Peter L
Great bit of kit to ensure security (with a big chain) when bike's in garage or driveway
Strong, simple, secure solution
21 August 2022 by Andrew M
This anchor provides a strong, simple, secure solution to keep bikes safe.

It is unobtrusive, discreet and easy to install.

I ended up buying a second one as I was so impressed.
Terraforce Ground Anchor
19 August 2022 by Allan B
Looks sturdy and secure - sinking it into the front garden today to add security when not on the garage - as usual brilliant service from SBS and on discount as well
Sturdy and easy to secure
30 December 2021 by Anonymous
Strong construction, dig the hole, mix the cement and let it set!
Make sure your chain isn't too big for it, I was ok but it isn't a huge anchor
Delivered as always super quickly
Recommended.
Concrete in ground anchor
12 August 2021 by Franko
Purchased two Oxford TerraForce Ground Anchors after doing a bit research - found these to be good value for money. There are more expensive ones but its the chain they're gonna break first rather than the anchor. So for me its best value and SportsbikeShop delivered. :-)
It's not going anywhere
27 May 2021 by Anonymous
After following the instructions for concreting it in (I used extra strength from B&Q) it doesn't budge at all and feels really solid.

Just keep in mind you'll need to be able to dig ~250mm down which may be a pain depending on your ground.

My Almax Immobiliser III chain (16mm) just about fits through this, but any bigger and there's no way it would.
Seems good
09 April 2021 by Ben T
Very heavy, good size, I got a 16mm chain just fits snug, my chain stays there permanently so not a problem
Solid and cheap
25 February 2021 by Anonymous
Following the instructions and placing in the right position this product is solid and should stop most people unless they are really determined. Not so big that it's an eyesore but not so small you can't use it.
Good value for money
Excellent security product
28 August 2020 by Anonymous
I've bought this Oxford TerraForce Ground Anchor as a deterrent against bike thieves. Once I received the item I was impressed with the quality and how strong it is. Also, it's very easy to fix it on the ground. I'd recommend it as an essencial security item to have.
Does the job
27 August 2020 by Henry
What can I say? It's solid, sturdy and does the job.

We all know it's only to fulfill the insurance requirements anyway.
Sturdy security
27 August 2020 by Anonymous
Excellent quality product. Great value for money. I feel so much more comfortable knowing my bike is locked to this super sturdy ground anchor.
Description
Oxford TerraForce Ground Anchor
Case hardened concrete-in steel floor anchor
Simple and easy to fit
Allows up to 14mm chain links
Fits all Oxford chains
Sold secure Motorcycle Gold approved
Manufacturer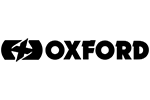 About
Oxford
Oxford was established in 1973 and has grown into a leading global supplier of motorcycle products. Its vast range encompasses everything to improve life on two wheels: from clothing and helmets to accessories, hard parts, locks, luggage and much more. Products are designed in-house by a team of active enthusiasts and skilled technicians, based at the company's purpose-built headquarters in Oxfordshire. With the support of the latest CAD technology, a 3D printing suite and a fully equipped test laboratory, Oxford invents, develops and refines its products in pursuit of the best experience for two-wheel enthusiasts. Oxford employs over 150 staff and has ambitious plans for further growth in both the UK and globally.

You won't get it cheaper.
Our Price Match Promise.