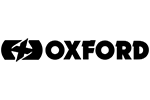 Oxford GP Chain Lock - 8mm Links
Strong multi-purpose chain with an intergrated lock head and four keys included
View full details
Verified Customer Reviews for Oxford GP Chain Lock
Good Compromise for travel
04 September 2022 by Donald G
They say the best security device is the one you can use. I'm planning a trip to Spain and wanted something a bit more than just a disc lock, which I will also take. I already have a Monster chain, but it's far too heavy to carry. I believe this is a good compromise. Light enough to carry, and a bit more security to put off the occasional thief! With it's lighter construction, it's not the most secure chain, but it looks well made and is a good visual deterrent, along with any other security item used.
Practical deterant
18 August 2022 by David L
Quality locking chain which can be carried on the bike. Strong enough to put off opportunist thieves, not too heavy and easy to use.
Fantastic service
03 April 2022 by Stewart A
Excellent service , fantastic product
Good value
26 March 2022 by Anonymous
Lightweight and easy to carry as a secondary lock.

Good!
30 December 2021 by Rob
Bought as a temporary security measure of my sons bike for when he visits us.
Dont expect it to be high security at 8mm chain, but it is a good light weight product (with 4 keys). I will take this with me when touring as an easier option to the heavyweight one I have.
Good second lock
02 September 2021 by Alan C
It's a light lock ok as a second or popping into shop, a bit long would have liked it to be 1m, good quality and worth the price,
Handy Lock and Chain
24 July 2021 by David
Great for locking two bikes together, not too heavy for carrying on bike. Maybe not the strongest but as a deterrent very useful
Good lock
13 May 2021 by Anonymous
Use it as an extra layer of defense. I put this through the back wheel with a ground anchor. Got a proper 12mm chain through the front. Wouldn't rely on it on its own as it's only an 8mm chain.
Nice light chain lock
04 May 2021 by Anonymous
Good, light chain lock that has worked ok so far. More portable than most but may not stand up to a good attack.
Security chains
06 April 2021 by Keith N
Well made product that does what it should and delivered with the usual excellent service from SPORTSBIKESHOP
Good lock
15 December 2020 by Rob H
Good solid lock for use both on my motorbike and mtb
Oxford GP Chain Lock
14 June 2020 by George F
Very easy to use. Long enough to go through 2 bikes (through wheel) and the ground anchor. There is a cover where the key hole is to prevent any dirt or debris entering the lock.
Decent lock
10 October 2018 by Adrian
Good build and should act as a deterrent only. I use this chain in conjunction with an Oxford monster chain.
The length of chain and easy to use lock
03 April 2018 by Anonymous
The right size so can go around more the one bike if need be. It's hard to find a chain that is more then 1.5m so was very happy found this one and it turns out to be really good as well.
Should act as a deterrent
13 September 2017 by John H
Good length for getting onto a ground anchor set in a wall. Should act as a deterrent for the casual bike thief - but I can see that if they mean business and come equipped the bike will go! You get the level of protection you pay for and this fits my needs well.
Peace of mind
14 June 2017 by Ian H
This 2M chain with integral lock is perfect for attaching the Bike's frame to a convenient post etc. A good, well made deterrent that's easily carried around.
Very good quality
28 March 2017 by Anonymous
Superb chain supplied by Oxford. Always rate their products highly.
Good chain lock
27 October 2016 by NM
Just as ordered, fast delivery.
Description
Oxford GP Chain Lock - 8mm Links
Strong general use chain lock
Small 8mm chain link thickness
Chain cover prevents scratches
Integral hard-wearing lock head
Available in 3 chain lengths
4 keys included
Oxford offer a range of security products which have been tested and approved to various international security standards. Motorcycle theft remains a growing problem, both in the UK and abroad. Every year more motorcycles are stolen, more motorcyclists are disappointed and inconvenienced and even more is spent on anti-theft insurance policies.
Related Items
Manufacturer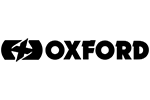 About
Oxford
Oxford was established in 1973 and has grown into a leading global supplier of motorcycle products. Its vast range encompasses everything to improve life on two wheels: from clothing and helmets to accessories, hard parts, locks, luggage and much more. Products are designed in-house by a team of active enthusiasts and skilled technicians, based at the company's purpose-built headquarters in Oxfordshire. With the support of the latest CAD technology, a 3D printing suite and a fully equipped test laboratory, Oxford invents, develops and refines its products in pursuit of the best experience for two-wheel enthusiasts. Oxford employs over 150 staff and has ambitious plans for further growth in both the UK and globally.
Questions and Answers
Questions and Answers
what are the weights of the locks please?

October 12, 2017

The approximate weights are as follows: 1.2m = 1.0kg 1.5m - 1.2kg 2.0m = 1.5kg

You won't get it cheaper.
Our Price Match Promise.