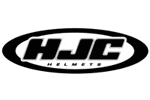 HJC HJ-26 Visor - Road Legal
Verified Customer Reviews for HJC HJ-26 Visor
Good visor
21 September 2023 by John G
Easy to fit. Good range of vision around the periphery. Happy with the visor. Service was excellent.
Crystal Clear Again
12 September 2023 by Ron P
Love my HJC RPHA 70 and the fact that its such an easy remove/refit of the visor for cleaning, But it had picked up a couple of scratches and a stress crack where the metal lock down catch is so time for a new one. Only when you put the two side by side you notice the degradation that was not apparent.
An evil necessity
06 September 2023 by Nathan
The visor on the HJC RPHA 70 is its biggest weak point. This is the third visor I'm using on this helmet, and the second I've had to purchase. The reason: scratches.

This visor is so easily scratched its unreal, and as I commute and carry my helmet around you can imagine it happens a fair amount. Suddenly I'm riding home at night and wondering why riding with the visor open feels better than with it down.

The cost of the visors are expensive too, meaning when you add up the money I've spent its easier just to buy a second hand helmet of the same model or another cheap helmet to save money in the long run.

I've never had this problem with any other helmet I've had in the past.

SBS service great as usual.
Awesome visor
27 August 2023 by Barry W
Awesome visor, easy to fit.
Expensive Necessity
24 July 2023 by Jamie H
Had to reluctantly buy a new Visor for my wife's HJC helmet as the old one was a few years old and was getting a bit cloudy, also bought a new Pin Lock insert at the same time. HJC visors are easy to fit. The pair came to almost £75.00 which seems a lot compared to the price of a complete helmet but there you go ! Sportsbikeshop had the parts in stock and were competitively priced, and my wife is happy, so Happy Wife Happy Life !!
Replacement visor
26 June 2023 by Anonymous
Called into the SB shop when a stone cracked my visor. Although not in stock one was ordered to be delivered in 3 days. It arrived next day very well packaged, easy to fit including switching the original pin lock.
Fantastic service as usual from the guys at sportsbikeshop
Visor
09 June 2023 by Joe S
Replacement for cracked visor
Fitted perfect, opens and closes
Easily.
Excellent product and service
09 March 2023 by Chas M
This was a replacement after the visor on the helmet bought over 6 months ago cracked. There was no question from sbs. Amazing customer service and item arrived quickly.

Perfectly packaged as always and fitted as it should.
Light Smoke visor for HJC RPHA 70
28 February 2023 by J E
Service from SBS was excellent as always, fast delivery, well packaged.

The 3 stars is all for SBS, the visor itself gets 0, HJC really dropped the ball with this design.

The clarity and seal of the visor is good, but it replaces the original which broke after 3 months of very light use. The 'locking clip' is hot garbage and after just a few uses was starting to split the visor from where it's screwed into place. Then the clip snapped off completely, leaving jagged, sharp edges. I've never had a visor fail like this, even doing 36,000 miles per year with my work gear. Needs a product recall from HJC, imo.
Hjc rhpa 70 clear visor
09 October 2022 by John C
It does what it supposed to do.
However this replaces one that came with the helmet that had lots of scratches after only 3 months use. Nowhere near as scrach resistant as my Aria visor.
At £50 I think it is very expensive. With a pinlock it is way over priced considering the helmet was £250 with both supplied. How is price justified?
Great service kept me riding.
25 August 2022 by Al D
Correct visor was swiftly dispatched. Easy ro change and fitted well which all that one could hope for with OE parts.
Thanks for the speedy delivery
09 August 2022 by Helen
Delivered within 2 days after I broke my old visor. It is easy to fit and adjust. Has been great for the few weeks I've been using it. Not too easily marked when being cleaned.
It's a visor
08 July 2022 by Matt N
Decent quality, brutally expensive (like all visors). Keeps the flies out of your teeth, pinlock is essential which more than doubles the price.
Light tint visor.
04 April 2022 by Daniel P
First time running a tinted visor. Light tint is perfect in all conditions, takes the glare off. Quality seems great so far.
Replacement visor
05 January 2022 by Tom E
Third one of these i've had for my RPHA-70.
First I accidentally scratched a bit too much, my bad.
Second however the central locking tab snapped off with some of the visor, not great.
See how this one goes.
Pinlock always easy to reinstall on new visor. Clarity perfect as always.
Do get a pinlock brand insert though, the helmet originally came with a copy brand & was noticeably not as good, kept fogging up forever needing adjustment
HJ 26 light smoke Visor
11 October 2021 by Graham B
This is the second one I have had and am very pleased with it. The ease of installation and the exactness of the fit is very good.
Quality visor
09 September 2021 by David L
Good quality visor, bought for recent trip to Scotland , performed well and with pinlock insert never steamed up once.
Perfect replacement
04 June 2021 by Rob
As it is the specific replacement visor for my HJC RPHA 70 helmet it fitted perfectly as you would hope.
Manufacturer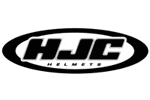 About
HJC
HJC have been designing and manufacturing high quality protective helmets since the early 1950s. In 1971 the factory turned all of its attention to motorcycle helmets and set itself the simple goal of providing high quality, comfortable, and reasonably priced helmets to motorcyclists throughout the world. This goal came a step nearer during the 1990s when HJC became America's top selling motorcycle helmet - a position it's held ever since. Today HJC helmets are available in every corner of the globe and are, quite simply, the world's biggest helmet brand, producing more motorcycle helmets than any other marque. The range now encompasses the full spectrum of helmet types, with the widest selection of graphics, materials, and price points.

You won't get it cheaper.
Our Price Match Promise.